When should I go?
Bath is a town built for strolling around. There is a certain appeal to seeing old buildings in winter, but maybe that's just me. If it's good weather you're after, the best temperatures are between June and September, when it is warm (or even hot!) when temperatures average 18°C and can reach 30°C. However, it's beautiful all year round.
Our picks in Bath
Royal Crescent

The jewel in the crown of Bath's gorgeous Georgian architecture, royal crescent is simply unique. A huge semicircle overlooking Royal Victoria Park, it was constructed in 1775 and today is still occupied by residents. All except No.1 Royal Crescent, which is preserved with the décor and pomp of the period, complete with guides dressed up in Georgian costume. It's open to from February until December, and you can buy tickets on the door.
Roman Baths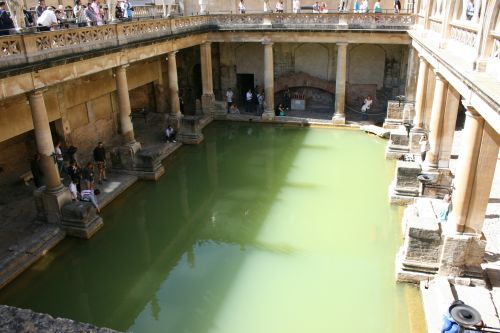 The town's namesake was built by the Romans, and is a breathtaking sight. No bathing though as it hasn't been in use since the 19th century, so swimwear is only optional. It gets crowded here on weekends and between July and August.
Jane Austen Centre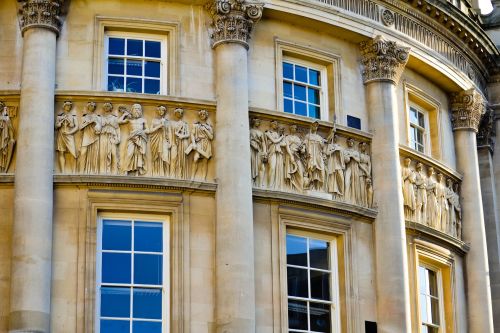 Bath is a common setting in Jane Austen's novels and it's still practically the same as it was back then, minus the cars, signposts, consumerism - Well, maybe it's changed a little. But this museum offers you a real taste of life back in the frills of petticoats. You can even enjoy a scone and cream tea in the very authentic tea house at the end of the tour, m'lady.
Bath Abbey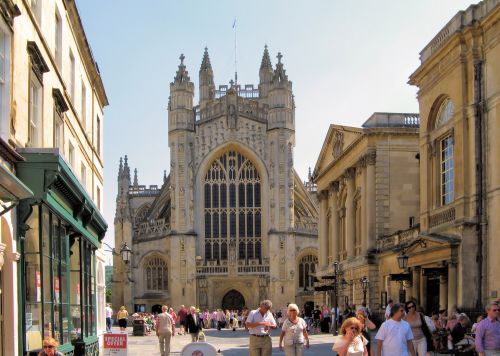 The last great medieval church built in England is an imposing figure over the centre of the city. The elevators had not been invented in 1616, so it's a long way to the top, but the beautiful views are worth it. There is a new visit on the hour. You don't need to buy tickets in advance, and they only cost £4.
Our picks outside of Bath
Stonehenge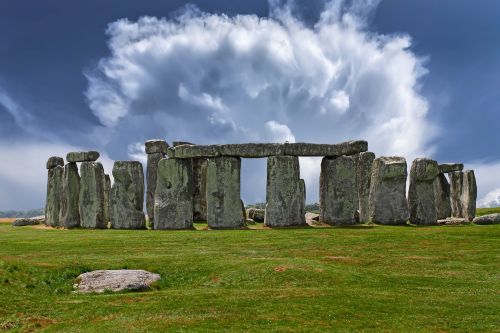 Stonehenge seems simple but, in fact, it is a mystery. No one truly knows why 5000 years ago our prehistoric ancestors decided to carry a bunch of 25-ton stones along the 225km route from Wales to build this monument, but we're glad they did. The setting is magical. Tickets here.
Castle Combe

Just a half hour trip by car or bus outside the city, this former aristocratic household has more spires than bathrooms and oozes Downton Abbey class. The enormous house is lavished with over 50,000 antiques, and each room tells a different story, sometimes shouted, sometimes whispered. Tickets here, sir. Oh, and it's pronounced "tints-field".
Lacock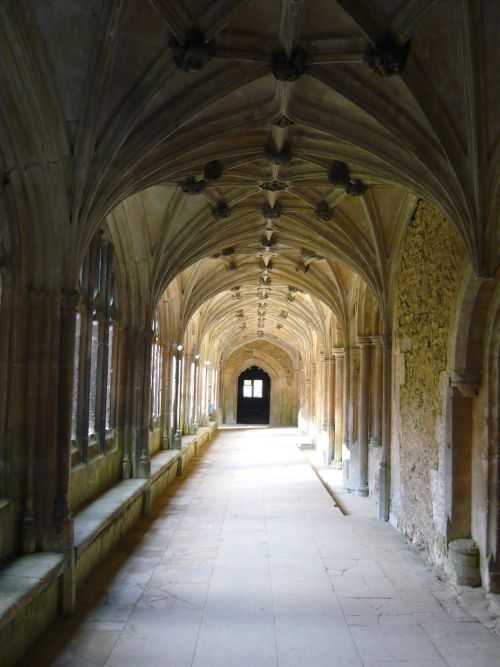 Lacock is an adorable little village, with wooden houses straight out of a history book. This remarkably well-preserved 16th-century only takes a morning or afternoon to see in its entirety. In fact, it consists of only one street, lined by cottages and a beautiful abbey (pictured) and appropriately named 'The Street'. Here you'll find buildings that transport you to another age. Open to visitors from March until October.