When should I go
The weather in Bilbao is somewhat unpredictable with abundant rainfall. Although this is not a disadvantage, it gives it a special charm. In Bilbao we have everything: from very hot days, humid days, cold days, and even snow.
The best of Bilbao
Guggenheim Museum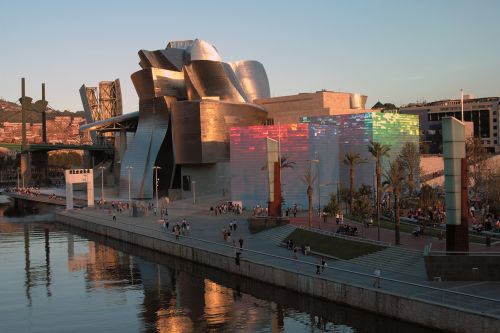 This building symbolizes the modernity of this Basque city. Avant-garde design by Frank Gehry, an authentic work of art with its curves, panels and plays of light.
Its interior houses a large number of works of contemporary art by artists such as Andy Warhol, among others.
San Mamés Stadium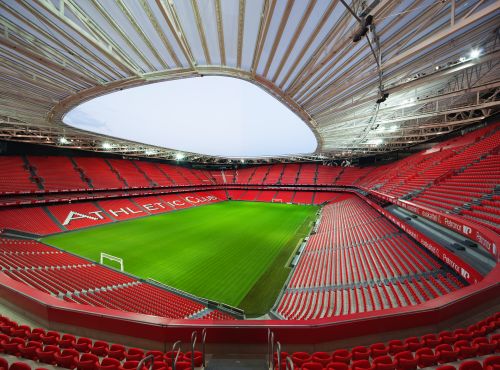 Huge, it is the Athletic Club football stadium in Vizcaya. English-style stadium with the rank of Category 4 stadium, the maximum awarded by UEFA, so it can host the European Championship and host the European League finals.
Old town centre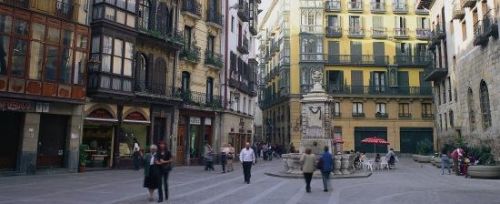 Get lost in its streets, get carried away... get into the history of Bilbao.
Approach the Cathedral of Santiago, the Church of San Antón (Gothic style but with a Renaissance portal and a baroque bell tower) or the town hall whose facade depicts the history of the city and inside you can enjoy the Arab Hall.
Route of the bridges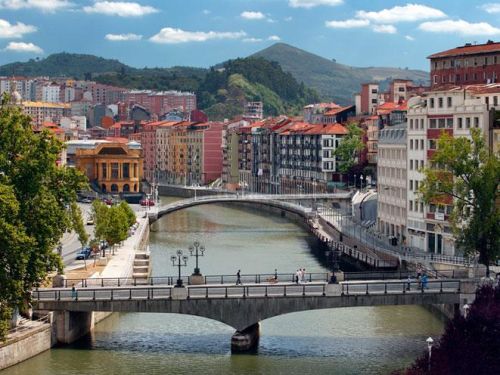 The bridge of San Antón, de la Ribera, de la Merced, del Arenal, del Ayunatamiento, Zubi Zuri, de la Alve, de Deusto, de Pedro and Euskalduna... bridges under which the estuary crosses its path through Bilbao until it stops being a river to mix with the sea, is its main artery and its last reason for being of the city.
Popular excursions in the surroundings
San Sebastian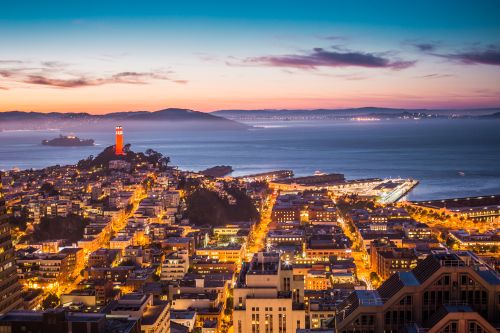 Full of students, Bilbao is a city full of life at night and during the day. We found some of the best tapas in the world and beautiful views of the coast, it's hard not to fall in love.
Biarritz
Napoleon III brought glamour and fame here for the first time in the 19th century, and it has endured. In recent years, Biarritz has also become a popular surf club on the coast.
The Basque Coast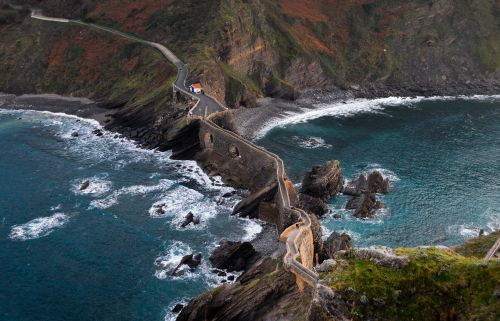 The coastline of the Basque Country is adorned with coves, caves, cliffs and beaches everywhere. Gaztelugatxe (pictured) is one of the many places that are as difficult to pronounce as they are beautiful.