When I should go
Iberiza has a pleasant Mediterranean climate with a pleasant Mediterranean climate, characteristic of high temperatures during the summer and the mild winter months thanks to the calming presence of the sea. Rainfall is rare. Therefore any time of the year is good to travel to Ibiza but the best months are from May to July. During those months the temperatures allow you to enjoy the beautiful beaches and coves of the island without suffering the overwhelming heat and crowds of August.
Dalt Vila

Historical centre was declared a World Heritage Site for its ancient cobblestone streets, surrounded by its impressive Ibizan fortress (walls built in the 16th century to protect the city from pirates). Within the city there is: the Cathedral of the Virgen de las Nieves, the Plaza de la Vila, the Church of Santo Domingo and the Town Hall (located in an old Dominican Convent).
Sant Antoni de Portmany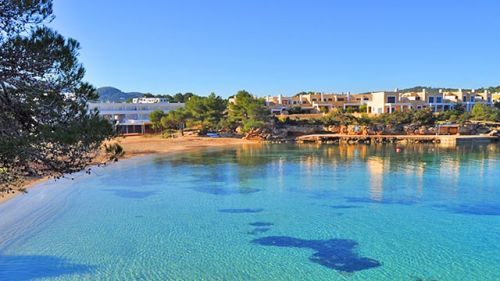 A bay that offers the best sunsets on the coast of Ibiza. You must experience the magic of the sunset, the magic of this magical bay.
The Dalias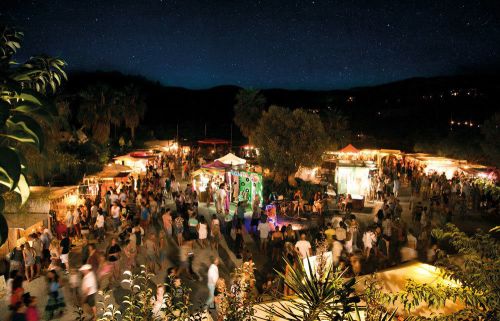 A hippy market located in Sant Carles (northern Ibiza), very famous on the island. Outstanding for its opening night market and surrounded by bars, restaurants and festivities that complete the hippy offer of Las Dalias.
Ses Fontanelles Caves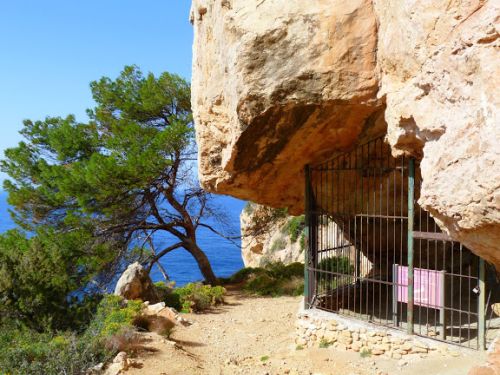 This cave is known for its collection of cave paintings made during the Bronze Age (1,000 years BC). You can access it from the Cala Salada, to enjoy the fusion that Ses Fontanelles offers us of nature and archaeology.
Can Marçà cave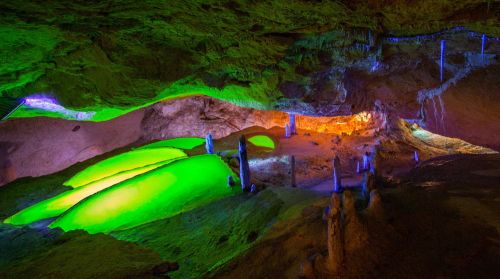 Located in the north of the island, in the municipality of Sant Miquel. A 40-minute tour of a natural scenery that in its day was used by smugglers. His greatest attraction is the spectacle of light and sound that accompanies the reproduction of waterfalls, watercourses and geographies that in their day were natural and characterized it for so long.
Formentera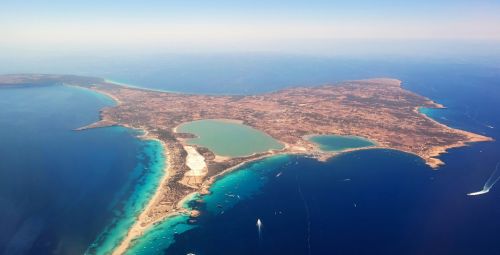 If you have already enjoyed Ibiza, you must visit the small island of Formentera. Little can we say about this beautiful island that hasn't already been said: its light, its roads, its coves, its turquoise waters, the lighthouses… it seems to come out of a dream or but it is real. Not to set foot on Formentera is a sin, sure you have to go.