When should I go
In the centre of Madrid there is a small microclimate that minimizes extreme temperatures. The wettest months are April, May, November and December.
The winters in Madrid are cold and very hot and, due to the aforementioned microclimate, they reach some of the highest peaks in Spain during July and August.
The best of Madrid
Puerta del Sol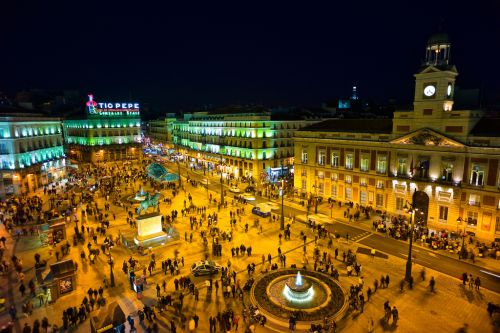 Central square where historical streets of the city converge and where several representative elements of the city are concentrated (Casa de Correos, road Kilometer Zero...). What stands out the most is the clock, whose bells mark the traditional taking of grapes on December 31st to receive the new year.
Prado Museum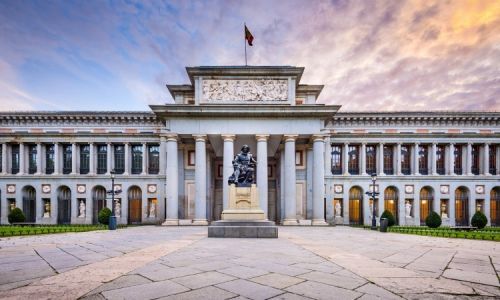 A museum that, since its inauguration in 1819, fulfils the mission of conserving, exhibiting and enriching the collection of works of art linked to the history of Spain. It is one of the highest manifestations of artistic expression of recognized universal value.
Plaza Mayor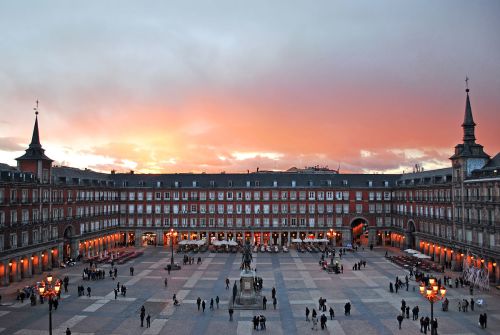 It is located in the heart of Madrid, formerly known as "Plaza de Arrabal" where the main market was located in the 15th century.
In it we find 3 places of special interest: Statue of Felipe III, the Casa de la Panadería and the Arco de Cuchilleros, surrounded by terraces.
Alcalá Gateway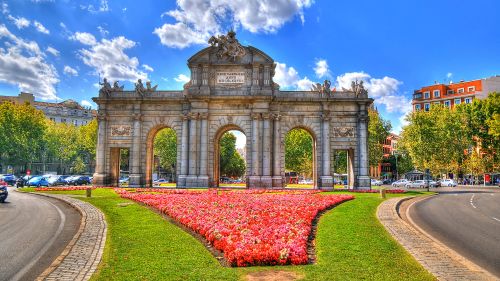 Construction commissioned by King Charles III to Sabatini in 1778 as part of the beautification reforms of the city and to commemorate its arrival in the capital.
It is of granite, of neoclassical style and constitutes an example of proportion, harmony and elegance.
Plaza de Cibeles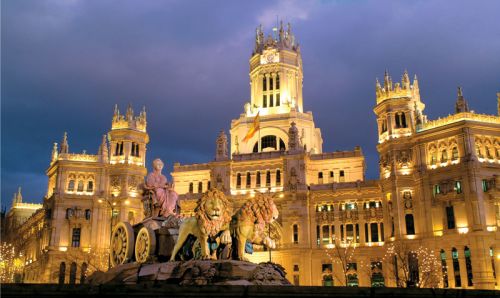 Situated in the city centre, at the crossroads of Paseo del Prado and Calle Alcalá, Plaza de Cibeles is one of Madrid's most representative spaces, the Town Hall.
The square is presided over by a beautiful fountain and flanked by imposing and representative buildings built between the late eighteenth and early twentieth century.
The Retiro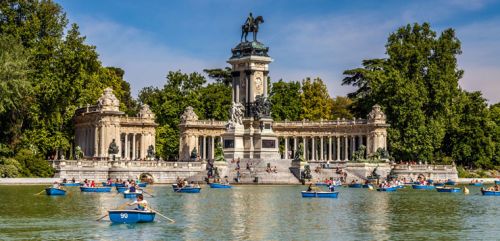 With 125 hectares and more than 15,000 trees, El Retiro Park is Madrid's green lung. Its classical gardens with Andalusian airs, its collections of roses will leave you gawking.
It offers cultural spaces (architectural and historical important elements, exhibition halls...), leisure and sport.
Santiago Bernabéu Stadium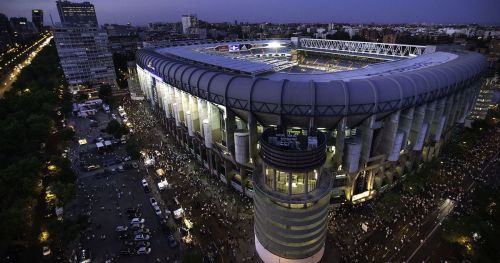 Real Madrid Stadium, with multiple European and international titles, opened in 1947 and currently can host 81,044 spectators.
The Berbabeu Tour is perfect for football fans to discover the most emblematic place of the club, its historic facilities, trophy exhibitions and all its heritage with interesting audiovisual content that make the team's history come alive with great excitement.
What to see around Madrid
Toledo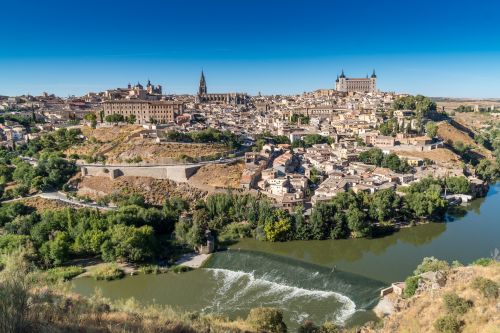 Higher than its surroundings and with a both a river and fortified wall encircling it, Toledo is more like an island than a town. It is preserved so well yet remains a functioning town, and is a surprise to see. There are gift shops, of course, but if you find a quiet corner somewhere, you might just think that you've stepped into another age.
Segovia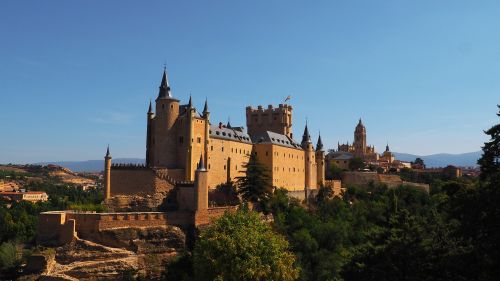 Segovia is a Unesco World Heritage site, its Roman viaduct is a thing to behold, and its beautiful hillside fortification is said to have been the inspiration for Sleeping Beauty's castle. It's got a lot going for it. Among the best of the magical towns Spain's treasure trove has to offer.
Ávila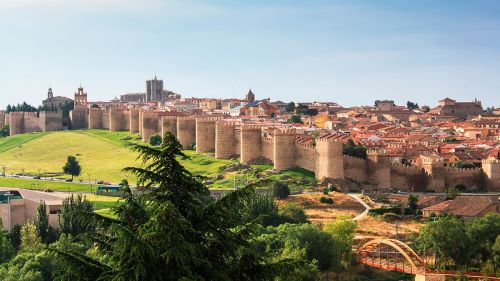 Ávila is a fortress, literally. It boasts over 2500 towers, almost 100 watchtowers, and is exceptionally well-preserved. Behind its imposing stone walls is a fairytale, and a visitor can enjoy a beautiful imagining of the swords-and-sandals life in the Kingdom of Castille