When should I go
It is said that Tarragona has a privileged geographical situation due to its climate. Situated on the Mediterranean coast with a great opening to the sea, it enjoys a mild and temperate climate all year round.
Its average annual temperature is 17 º C, with 2,700 hours of sunshine per year and little rainfall concentrated in autumn and spring.
The best of Tarragona
Roman amphitheatre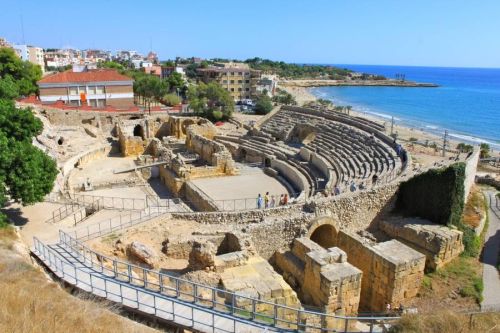 Building built in the second century and located in front of the blue Mediterranean sea. Inside it were celebrated gladiator fights with wild beasts and also public executions, this had capacity for about 14,000 spectators.
It's no waste to sit on the stone seats, a stone with a long history, looking at the sand and imagining the barbarities of that time while the gentle sea breeze caresses your thoughts.
Aqueduct of Les Ferreres
Roman construction from the 1st century BC, also known as the Devil's Bridge. This aqueduct was in charge of supplying water from the Francolí River to the city, Tarragona. It has been designated Patrimony of the Humanity by the Unesco, for being one of the monuments of the Roman epoch that are conserved in an extraordinary good state.
Cathedral Basilica of Tarra
Considered the greatest exponent of medieval style, an impressive building both on the outside and inside.
Mediterranean Balcony
Modernist work in which you will feel hypnotized to support you. It would be unforgivable to visit Tarragona and not look out over the Mediterranean Sea, while the sun's rays reflect the twisted profile of this handrail on the ground.
Popular excursions in the surroundings
Beach of Comarruga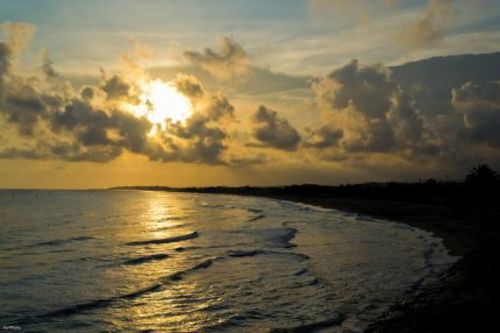 Located in the province of Tarragona. Calogada as a quiet beach, to disconnect from fine sand and clean water. Surrounded by excellent restaurants of Mediterranean cuisine.
It is a scenic spectacle since, they join the thermal water river with the magnificent beach of comarruga. The contrast between hot and cold water is as if you were in a Roman Indian bath.
La Pineda Beach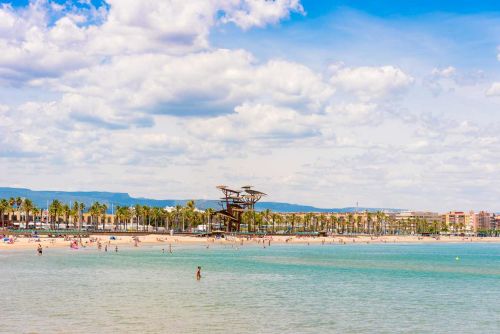 Located on the outskirts of Vila-Seca, La Pineda is one of the most valued areas on the Catalan coast. It consists of three large beaches: Playa els Prats, Playa La Pineda and Playa del Racó.
Calafell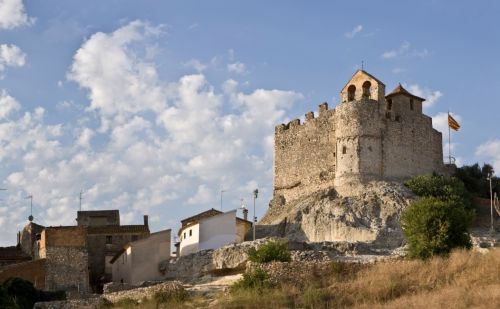 Its beaches, 5 km of fine sand. Frequented by families with children, it is known as the "baby bottle beach". Its waters are known for their medicinal properties, as they have a concentration of iodine five times higher than that which is usually found in the sea.
We also highlight its cultural heritage: the medieval castle and the Romanesque church of Santa Creu.
Finally, you can't miss the old fishing district, Marina de Calafell, a crucial tourist centre with numerous leisure facilities.
Port Aventura World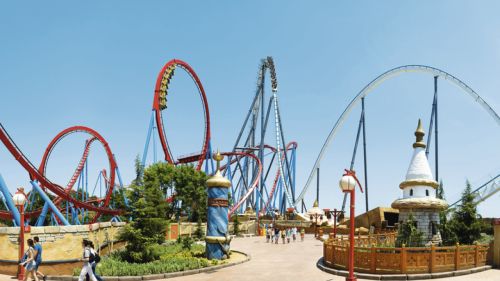 Amusement park located between Salou and Vila-Seca. It is a tourist complex consisting of two theme parks (PortAventura Park and Ferrari Land), a water park (PortAventura Caribe Aquatic Park) and 5 themed hotels.
The park is divided into 6 large thematic areas: Mediterránea, Polynesia, China, Mexico, Far West and SesameAdventure (children's area).